In a word, I LOVE working with Andrea! She is so smart, and has such great insight, and combines that with strong, practical advice. I'm glad to have her on my team, and I always enjoy working with her. Not only does she provide fantastic counsel, she is also super nice and very easy to work with. I highly recommend Andrea!
Andrea Kelly is a MUST GO TO for any actor who is serious about taking their career to the next level. She was so helpful, specific, and informative. Her years of experience in the industry mixed with Andrea's kind and attentive personality take her to the next level. Not only was I given extremely detailed instructions and to do's but I also felt she really understood me individually as an artist. I felt very taken care of with detailed specifics for my own personal professional journey. Wow. Thank you so much Andrea! I am so grateful to be working you!
Tessa VonderHaar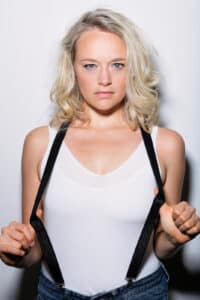 Andrea truly made me feel as though my well-being was a priority. Getting to know who I am as a person and as an artist before implementing her wealth of knowledge to my apparent needs, proved she really cares about any individual she is working with. She makes everything not seem so daunting.
I have struggled for years trying to find representation. I had submitted to over 130 different companies and no one would bite, not one. I decided to give Andrea a try and let me tell you what, I am so glad that I did. She was so thorough and went through every single piece of material with me. She helped me come up with the best way to not only brand myself, but how to communicate when reaching out to reps. Even though most didn't have room on their roster, they still responded to my email, which had never happened before. I eventually signed with a management company and could not be more excited to get to work. If you are looking to find representation Andrea should be your first stop. Trust me.
Booking an Appointment with Andrea